company_newsAre you here: >company_news
"They are as beautiful as Cupid" - Embroidery "Xiaoxiang eight new" amazing England
2015-02-04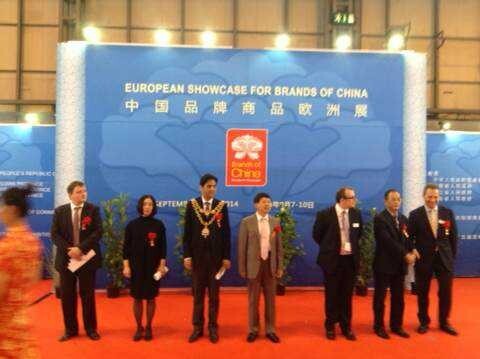 Hunan Daily News September 9 (Zeng Li), "they are as beautiful as Cupid!" Birmingham Municipal long to pick up a "Xiaoxiang eight new · Orange Island" double-sided embroidery, while the look, while issuing praise. This is a shot in Birmingham, England, "Chinese brand products exhibition in Europe" on the afternoon of September 8.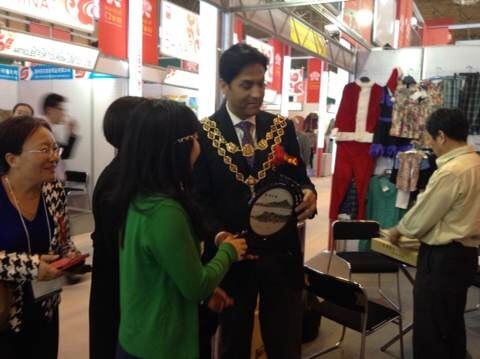 The day after the end of the exhibition opening ceremony, the Chinese Ministry of Commerce leaders accompanied the British business secretary, Birmingham urban and long line tour.
Came to Hunan Embroidery booth, UK business secretary, Birmingham mayor immediately stop, Hunan Embroidery City innovative patented product, double-sided embroidery "Xiaoxiang New Eight" had a strong interest. Birmingham Mayor to see the rise, simply took the empty chair to sit down on the brochure title page of a book deal to write down Embroidery City Feedback: "I, as the mayor of Birmingham, feel Hunan Embroidery City production of embroidery products too fine a. I wish you to work in Birmingham, happy life! "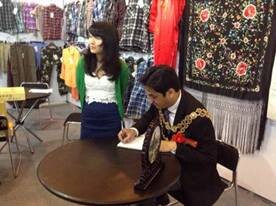 The current "China Brand Europe" exhibition by the Chinese Ministry of Commerce, as well as Fujian, Hunan, Zhejiang, Guizhou provincial government organized a total of nearly 200 booths, 161 exhibitors from China's domestic participate in the exhibition. Exhibits cover the household electronic products, gifts and crafts, furniture, kitchen, restaurant supplies, ceramics, sanitary ware and so on.